Oil Cube
The Oil Cube is an item in Pixark.
Oil is a natural resource and is the foundation of the Industrial Age. It can be found in the many caverns of the Pixark world and occasionally in sealed caves. It is a black liquid with a shimmering appearance. Oil deposits are required for the production of Gasoline.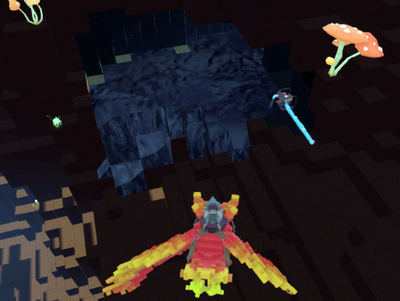 Oil blocks can be destroyed by placing a block in the same space, or by letting Sand blocks fall into the space.
Player walking speed is dramatically reduced in oil.
Oil blocks cannot be crafted, nor harvested with any tool or device.